<![if !vml]>

<![endif]>
Yaw-Yan is known as the Philippines' Deadliest Martial Arts!
If you want to look good performing kata, forms and dance, this is not for you!
If you want to learn how to Fight and/or effectively defend yourself and your loved ones… then this is for You!
Join us Now!
Learn the Most Unique & Practical Way of Filipino Martial Arts!
Where Weapons transition to Empty Hands… You then become the Weapon!
"Hands become Weapons, Weapons become Hands!"
~ Grandmaster Napoleon A. Fernandez
<![if !vml]>
<![endif]>
© 2013 Yaw-Yan USA, LLC. Graphics by Guro Freddierick "Simaron" Enojo
Jumpstart your training in
Yaw-Yan Fervilleon
Call us today at:
1-855-892-9926
Visit us at:
Yaw-Yan Fervilleon Tornado
Yaw-Yan Martial Arts US HQ
601 Dover Rd, Ste 12
Rockville, MD 20850
All Skills and Fitness Levels are Welcome!
Beginner-Friendly!
Contact and Non-Contact!
Programs for Adults, Teens, and Kids!
Women's Self-Defense Program!
Yaw-Yan Little Warriors' Program!
Kids' after-school program!
We are not your ordinary Martial Arts School where young instructors with less than a decade experience teach your class…
We are not your ordinary Kickboxing School with so-called Health Club Certified Kickboxing Instructors or Karate Instructors who never even have the know-how and technical skills of the real art of Kickboxing…
We teach real-life martial skills and mechanics of actual fighting, not useless kata, forms, or dance… we don't play with toys and call it drills… we teach real drills on punches, kicks, grappling, self-defense, and weaponries rather than play with toys… you won't waste time looking good on forms but rather utilize that time on sparring sessions, hitting the bags and pads, combination drills, perfecting techniques, and making sure you always come out as the victor…
Gain an unfair advantage… Learn proven and effective techniques…
Superior Martial Arts! Yaw-Yan has been around since 1972 and is widely known as the Philippines' Deadliest Martial Arts!  Yaw-Yan has been proven very effective time and time again, out on the streets and in countless Full Contact matches…
Life Changing Martial Arts Classes for a More Focused, Confident Life!
All our Classes are Taught or Overseen by Master Armando Liban, with more than 40 years of Martial Arts Experience!!!
About Our Programs…
Yaw-Yan Little Warriors – Our Little Warriors class for ages 4-6 focuses on developing self-control and a positive attitude while teaching the basic techniques of the Martial Arts of Philippine Yaw-Yan Fervilleon. Self-defense training & drills are an important part of this class, with a focus on "Stranger Danger" and general child safety skills. Kids love it!
Yaw-Yan Fervilleon Martial Arts for Ages 7-12 – The martial arts classes for ages 7-12 are geared toward providing a fun and challenging martial arts curriculum while instilling the positive, life-changing benefits of the Philippine Martial Arts Traditions: respect for others, self-confidence, courtesy, obedience, humility, perseverance, honesty, integrity, and self-control. This class emphasizes goal-setting and positive reinforcement of personal success habits through sparring, competitions and rank promotion system. Tons of fun!
Yaw-Yan Fervilleon Martial Arts for Teens & Adults – Our Teens and Adults' martial arts program teaches the Philippine Martial Arts of Yaw-Yan (meaning "Dance of Death") and its latest & most effective improvement called Yaw-Yan Fervilleon also known as Estocada de Brazo Y Pie. This program will open up a whole new world of Martial Arts training – you will be introduced on how to manipulate a knife, a stick, a rolled-up magazine… and then, utilizing the very same movements of the blade your empty-hand training begins. Yaw-Yan effectiveness has been proven in Full-Contact tournaments time and time again, with Yaw-Yan Fervilleon you'll be taken several steps forward to give you that winning edge not only on the ring but also to protect yourself out on the street. In addition, our chief instructor draws upon his extensive knowledge of other martial arts traditions to teach practical and effective self-defense techniques. Physical fitness and stress reduction are just some of the positive benefits gained from training in this class.
Fervilleon Sandatas (Weaponries) – Traditionally, Philippine Martial Arts have been known to be weapons-based system employing the blades or the sticks. Learn the Philippine indigenous art of Arnis/Kali/Eskrima using the effective Fervilleon Uno-Terro Estocada System of GrandMaster Napoleon Fernandez in a very safe environment utilizing sticks and/or dull training blades.
Fervilleon Practical Self-Protection – Choose not to be a victim! We teach you how to become the victor by preparing yourself to fight back! Develop a winning mindset and gain an unfair advantage! No nonsense class! Learn effective Yaw-Yan self-defense moves against bigger and stronger opponent!
Fervilleon Fitness Kick Boxing – A fun and practical alternative to your gym, aerobics class, or exercise video! Not only will this class get you in shape (Muscle and Fitness magazine reports that Fitness Kick Boxing burns up to 800 calories an hour) you will also learn the most powerful & effective punching & kicking combinations of Yaw-Yan Fervilleon!
<![if !vml]>
<![endif]>
Click and Print this Buddy Pass and Give to Your Friends!
<![if !vml]>
<![endif]><![if !vml]>
<![endif]>
GrandMaster Napoleon A. Fernandez, Creator & Originator of Yaw-Yan, Yaw-Yan ArDigma, and Yaw-Yan Fervilleon
<![if !vml]>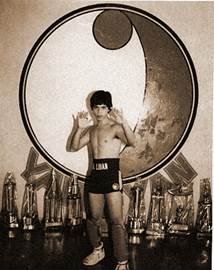 <![endif]><![if !vml]>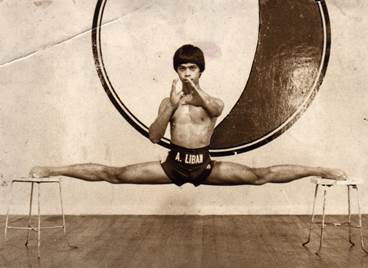 <![endif]><![if !vml]>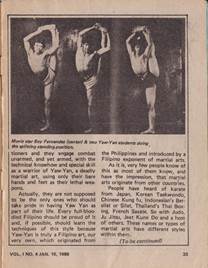 <![endif]>
Master Armando Liban, USA Director / Founder Yaw-Yan USA / Chief Instructor Yaw-Yan Fervilleon Martial Arts US HQ
<![if !vml]>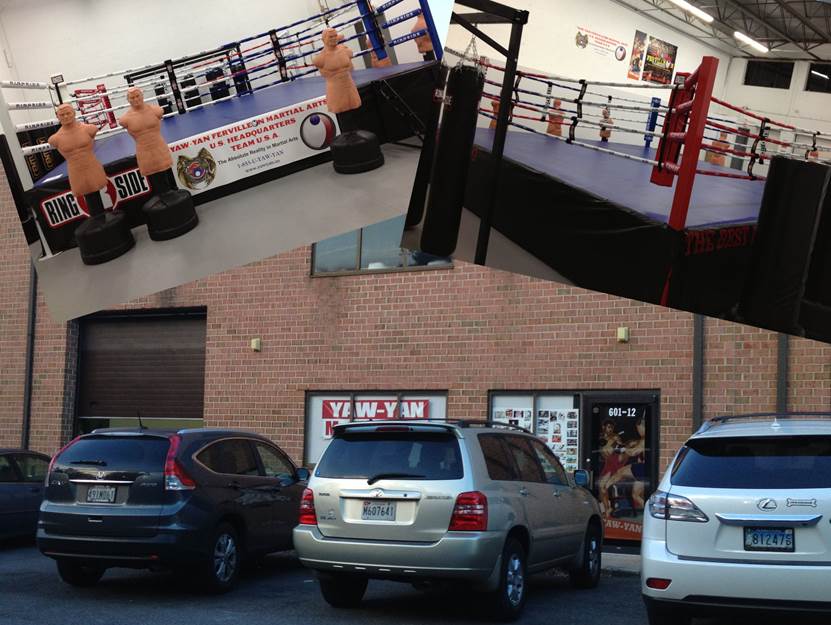 <![endif]>
Yaw-Yan Fervilleon Martial Arts, U.S. Headquarters
Yaw-Yan Martial Arts U.S. Headquarters
U.S.A. Director: Master Armando D. Liban
601 Dover Rd, Suite 12, Rockville, MD 20850
(855) 892-9926
<![if !vml]>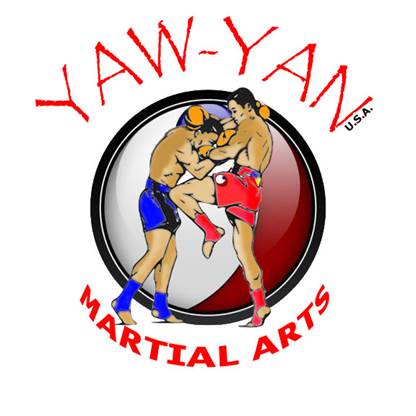 <![endif]>
<![if !vml]>

<![endif]>
Subscribe and Follow Yaw-Yan USA on YouTube
<![if !vml]>

<![endif]>
"Like" Us and Join Us on Facebook
<![if !vml]>

<![endif]>
Check-out our Youtube Channel, Click Here!
Yaw-Yan Martial Arts U.S. Headquarters
As per Grandmaster Napoleon Fernandez' edict & directive, All Yaw-Yan in the USA shall be under the Directorship and Leadership of his senior disciple, Master Armando D. Liban.
Master Armando D. Liban founded and established the very first Yaw-Yan gyms in the USA in 1989 at Sommerville, New Jersey and at Middlesex, New Jersey.
Master Armando D. Liban was specifically tasked and assigned by Grandmaster Nap Fernandez to build and establish a Yaw-Yan Headquarters in the U.S.A.
When Grandmaster Nap completed Fervilleon (his latest improvement of Yaw-Yan) in January of 2013, he had entrusted Fervilleon in its entirety to Master Armando D. Liban to be in-charge of and to oversee all Fervilleon Gyms, Directors, and Instructors as stated on his manifesto.
Yaw-Yan is a brotherhood, and as such each member knows each other and knows where exactly they belong in the hierarchy and lineage.  However, there will always be someone who thinks he's too big to be under another person, too good as to refuse to acknowledge authority, too grand on his astute subjective views, too arrogant that he need not ask for his senior's permission, too sly & cunning for his own personal ulterior motives, too impressively majestic to stand-out & single-out himself as the only one who became an instructor in short periods of time, and too smug to show respects to his senior.
Certified Yaw-Yan Training Centers in the U.S.
Merely being friends with many Yaw-Yan Seniors and having sparred & taught a few moves by one of the Yaw-Yan Instructors doesn't automatically qualify a person as a Yaw-Yan instructor.  Also, paper credentials alone are not the only basis as they can be acquired by other questionable and/or unethical means; and though Yaw-Yan uniforms can likewise be purchased, wearing a Yaw-Yan uniform yet doing Muay Thai is a disgrace.
The following are the only Certified Yaw-Yan Training Centers recognized by Yaw-Yan U.S.A. Headquarters.  These Instructors* had been validated to have had confirmed years of actual training at the Yaw-Yan temple, have verifiable/demonstrable knowledge, accurate lineage, and are acknowledged to be true Yaw-Yan; hence, are fully qualified to teach Yaw-Yan:
Yaw-Yan Training Center, California
Yaw-Yan ArDigma Sacramento
10473 Folsom Blvd., Suite # 2
Rancho Cordova, CA 95670
Phone: (916) 905-2201
California Director: Guro Michael R. McKenzie
Chief-Instructor: Guro Remegio "Doy" Berandoy
Instructors: Guro Michael R. McKenzie, Guro Jordan Balcita, Guro Ian Caniga, and Guro Flash Noblefranca
Yaw-Yan San Francisco Group
Chief-Instructor: Guro George Cenina
Yaw-Yan Training Center, Michigan
New Way Martial Arts Academy
50272 Van Dyke Ave.
Shelby Twp, MI 48317
Phone: (734) 578-5776
Chief-Instructor: Guro Rey Buhat
*watch out for those so-called Yaw-Yan instructors who visited the Philippines for a few days and came back with a certificate to teach Yaw-Yan.  A little Yaw-Yan watered-down with Muay Thai and/or Tae Kwon Do and other arts is not Yaw-Yan.  Just because a person wears a Yaw-Yan uniform doesn't make one a true Yaw-Yan.  There are classifications in Yaw-Yan and after reaching First Class, Yaw-Yan Ranking begins.  One simply cannot get the rank of Guro by just a few visit.  A rank of Master was only given to those who had previously held 5th Rank and have had 35 years of Yaw-Yan teaching experience.  A Master in other arts doesn't automatically make one a Master in Yaw-Yan… watch-out for those sneaky marketing ploy where a Junior practitioner who barely knew Yaw-Yan passes himself as a Yaw-Yan Master just because he's a black belt Master in other arts.
How can you tell if the instructor teaches authentic Yaw-Yan?
<![if !supportLists]>1) <![endif]>Ask How, When, and Where did your instructor earned his credentials to teach the art of Yaw-Yan, and from whom?  This can be lied upon however, as certificates have been known to be obtained unethically
<![if !supportLists]>2) <![endif]>Determine the length of training of the instructor.
<![if !supportLists]>3) <![endif]>Batch/Year he trained and name a few of his batchmates.
<![if !supportLists]>4) <![endif]>If not trained under Grandmaster, who was/were his instructor/s
<![if !supportLists]>5) <![endif]>Look for his mark/seal -- Seniors who had been in Yaw-Yan for over 35 years would have their seal on their right shoulders, Juniors would have their seal on their left chest).  If he claims to be a Master and his seal is on the chest, then it's incongruent with his claims.
<![if !supportLists]>6) <![endif]>Have a Senior Yaw-Yan watch how he moves.  There had been differences in movements in the last decades, an actively practicing Senior can tell the differences.  A lot of younger and new instructors had already incorporated Muay Thai in their arsenal, Seniors can tell apart one from the other.
<![if !supportLists]>7) <![endif]>The Yaw-Yan version/s that he learned: (a) Original Yaw-Yan of the 70's, (b) Yaw-Yan ArDigma of 2005, and/or (c) Yaw-Yan Fervilleon [conceived in 2007 but only recently completed by GM Nap on January of 2013].
<![if !supportLists]>8) <![endif]>There are inside jokes and terminologies within Yaw-Yan, ask your instructor for some and what exactly they mean, e.g., palakpak or sipang palakpak, lampaso or igib,  sikaran or sikadan jokes, tae kwon do jokes, why Yaw-Yan used to yell "Turning" and what does it mean, what is Yaw-Yanism, etc.
<![if !supportLists]>9) <![endif]>If he is an instructor, he should be able to name the punches and kicks and be able to clearly articulate & demonstrate them.
<![if !supportLists]>10) <![endif]>Have him describe the meaning of the Yaw-Yan symbol.
<![if !supportLists]>11) <![endif]>What ranks did your instructor had prior to receiving his instructor's certificate?  He should have had a First-Class Fighter certificate (the highest in the classification before ranking begins) and then he should have received at least a First Rank Certificate to become a Guro; or to be a Master he must have held his 5th Rank for at least a decade and had been teaching Yaw-Yan for at least 35 years.
Downloadable Reference Materials for Students:
GrandMaster Napoleon A. Fernandez
The Yaw-Yan Symbol and its Meaning
The Fervilleon Symbol and its Meaning
Addressing Your Yaw-Yan Seniors
Yaw-Yan Fervilleon Calisthenics
 Conditioning (Dinamiko Muscle Tensing, Forearm Strengthening, Resistance Training, etc.)
The 12-Bolo Punches [Yaw-Yan ~ 1970's]
12 - Palo (Strikes) of Yaw-Yan ArDigma [Arnis Pandigma ~ 2005]
12 – Palo (Strikes) of Yaw-Yan Fervilleon [Estocada de Brazo ~ 2007]
55 - Basic Kicks of Original Yaw-Yan
25 - Hampas ng Fervilleon (Fervilleon Kicks - Estocada de Pie)
Kategorya ng pagpalo at Estilo ng Palo (Category and Styles of Estocada de Brazo)
Kategorya ng paghampas at Estilo ng Hampas (Category & Styles of Estocada de Pie)
Transitions from Bladed Weapons to Fervilleon Empty Hands
Paghakbang at galaw ng mga Paa (The Footwork of Fervilleon)
Palis at Tapik (Yaw-Yan Non-Resistant Redirection aka Leading & Parrying) 
Mga Palong Pananggalang (Fervilleon Resistant Striking Counters)
Mga Pang-iwas (Evasion: Weaving/Slips, Bobbing/Ducking, etc.)
Ekis, Ipo-Ipo, at Ekis Ipo-Ipo (Equis, Tornado, and Equis -Tornado Brazo Y Pie)
Paniko (Elbow Strikes)
Panuhod (Knee Strikes)
Pang-ulo (Head Butts)
Balikat at Balakang (Shoulder & Hip Strikes)
Kategorya at mga klase ng Roskas (Category and classes of the famous Yaw-YanTurning Outside Bolo Punch)
Lundag Hampas at Lundag Palo (Jump Kicks & Jump Forearm strikes)
Pamalis (Sweep Kicks)
Salag-Gunting (Scissor Strikes)
Contra-Ofensa, Contra-Defensa, Contra Y Contra (Counters)
Braso at Patalim (The Forearm & The Knife)
Mga Panlaban sa Dumog/Buno (Counters against Wrestling/Grappling)
Tornado Techniques, Combinations, and Counters
Fervilleon Sandatas (Weaponries): Uno Tero Estocada, NaFer Chaku, DeArmas, Panudla, Lubid, Bangkaw, etc.
Copyright © 2014 Yaw-Yan USA, LLC